Say 'hello' to your customers on Twitter
Every second, on average, around 6,000 tweets are tweeted on Twitter. And the wait is over: you can now connect your Twitter to Omnibiz and publish updates on it and 3 other platforms from today.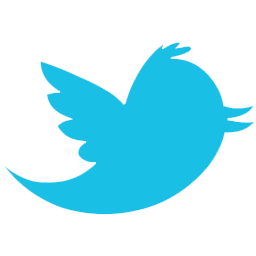 Home page > Listings
Twitter > Connect
Login with the Twitter account you want to connect
Once connected, go to Posts > publish any update
We are good now


---
Design like a pro using Canva on Omnibiz
We just partnered with Canva - one of the best on-the-go graphics design. No need to learn photoshop or any photo editing tools to create beautiful banners now.
Home page > Profile > Banner section
Click Add/ Update banner
Create/update banner with Canva
Create both long (suitable for desktop users) and smaller (mobile optimized banner)
Note: The feature is best experienced using bigger screens (desktop or tabs) only
---
Put your business on Google for free
We don't have to tell you how many people go to Google everyday - exacty ! everyone Googles these days. So, if your business is not there, there is no point in being elsewhere.
Home page > Listings
Google My Business > Connect
Login with a Google account and create/choose your business
Once connected, check your beautiful profile on Google


---
Manage multiple businesses from single account
You have multiple branches? Or you have single location but you run multiple businesses? We have what you need today. You can now manage them from single Omnibiz account.
Home page > Accounts
Choose the business you want to manage
Manage Profile
Note: you can add your branches from here and manage them.
---
Add multiple users to manage your business account
You have multiple people who want to manage your business accounts on Omnibiz? We have what you need today. You can now manage your team, Add/remove access from your Omnibiz account.
Home page > Accounts
Go to Users section
Add users
Note: You are the "Owners" while the new invitee will be "users".
---
Get Omnibiz app for your Desktop
It's been a while we released any feature dedicated to our desktop/tab users. Try our beautiful app to manage your buisness end to end today.